ILIAS is TH Köln's central learning platform. Its wide range of features includes interactive elements as well as the possibility to connect with your students. The platform is currently being expanded into the ILIAS Learning Environment (ILU), which, from summer semester 2024, will offer all teachers at TH Köln a powerful digital environment with modern…

Make your online teaching more interactive and varied with H5P. Use playful elements (content types), such as Memory or interactive display models—employing a timeline or image juxtaposition—to support your students in the digital self-learning process.

Podcasts (digital audio files) are becoming increasingly popular, and they can also be integrated effectively into teaching. Their narrative elements convey knowledge in a memorable and varied way. In addition, students have the opportunity to learn at their own pace by fast-forwarding and rewinding sequences.

In research-based learning, students investigate subject-related research topics and gain insights that may also be relevant to others. Learn how to integrate research-based learning into your teaching in this post.

On the virtual whiteboard Miro, you can work interactively and synchronously with your students, regardless of location. We will show you how to use the tool to combine media, collect ideas together and develop concepts.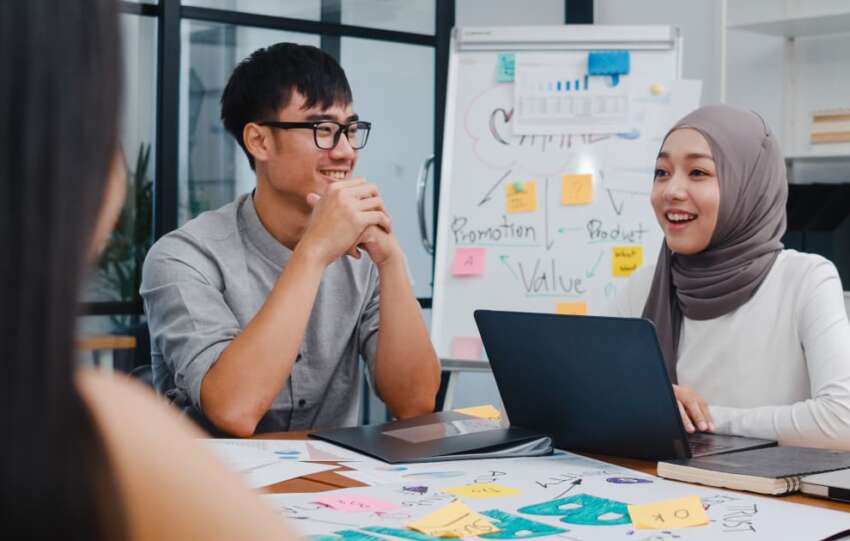 Diversity and its appreciation are an essential part of the university's self-image and thus also of the teaching and learning culture at the TH Köln. We accompany you on your way to a more diversity-conscious teaching and working environment.
You will always find out via our e-mail distribution list when there is new content on the Digitoolbox pages. We will also inform you about advisory services and events.